The previous logo had evolved incrementally, which had eventually lead to the USP of 'Organic' not even integrated into the device. It was also so intricate that it was exceptionally difficult to use across the growing portfolio of communications. After a thorough audit, we established that the marque needed to be more reflective of Phoenix's fluid and creative attitude-and also provide a strong foundation for all forms of communication.

The new logo features ORGANIC at the centre point of the brand, with NEW ZEALAND being supportive to the core PHOENIX word mark. The three components of the logo can easily be deconstructed and reconfigured to translate stronger across all communications. An unusual approach, where brands are often defined by slavish guidelines. We also removed any unnecessary cliched design cues. We don't need a 'green' logo to speak to organic or natural cues. Consumers are smarter than that.
New Packaging = Greater Authenticity

The process was kicked off with the hero Carbonated range. We wanted to tell the story of Phoenix's rise from challenger brand to leader brand. We still remember back in the early days when Phoenix Ginger Beer was made in barrels, in a Ponsonby garage and if over fermented would explode. Phoenix Ginger Beer is still produced in batches and still delivers that unique gingery, throat tingling explosiveness. These unique stories, became inspiration for the packaging designs. We developed bold, graphic devices, overlaid with simple white line work and screen printed textures to bring an element of attitude and style. Curious led the charge on helping shift Phoenix into a new school organic aesthetic.

This new viewpoint has since been successfully applied to other ranges such as Fruit juices, Sparkling Water Infusions and the Mixers range. The latter being a totally new product featuring unique ingredients that provide the ultimate in taste experience. Curious' brief was to create a suite of packaging that reflected the premium quality of these authentic, organic mixers. That started with the bottle. The petite 250mL format was created to perfectly encapsulate the positioning of the product-drinks to be savoured and enjoyed in small quantities. Just like mixing with a very small group of select friends. We then added bespoke embossing onto the glass to enhance the presentation. Phoenix branding was featured centre stage and a series of leaf icons emanate from it to create an effervescent dynamic. This attention to detail then set the tone for the bottle labels. An understated organic pattern creates a base note for all of the flavours, which is then overlaid with a hand rendered texture to reinforce the crafted aspect of the product. Finally, a subtle colour palette was devised and printed onto metallic stock-with a matte varnish applied to create a premium, satin finish.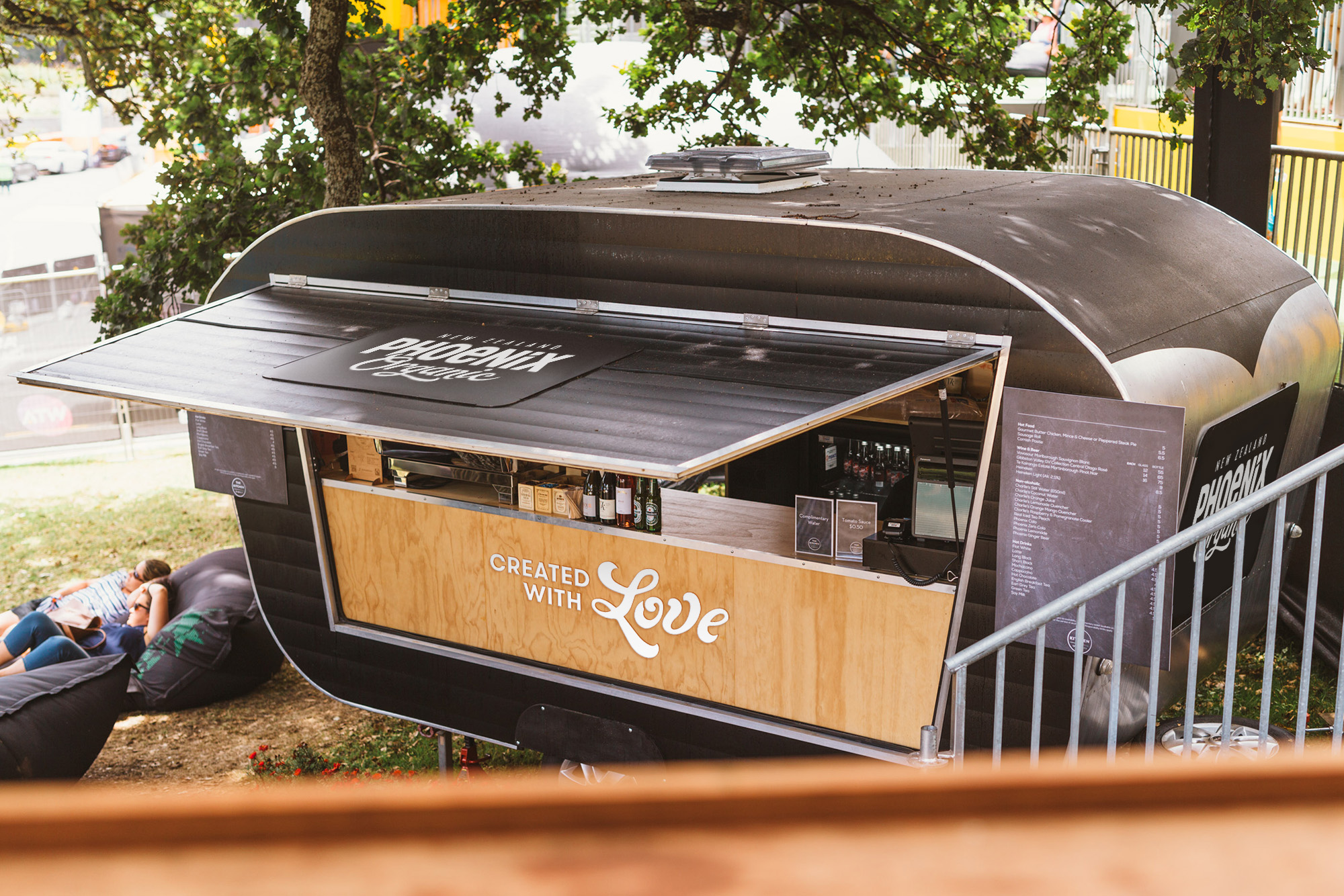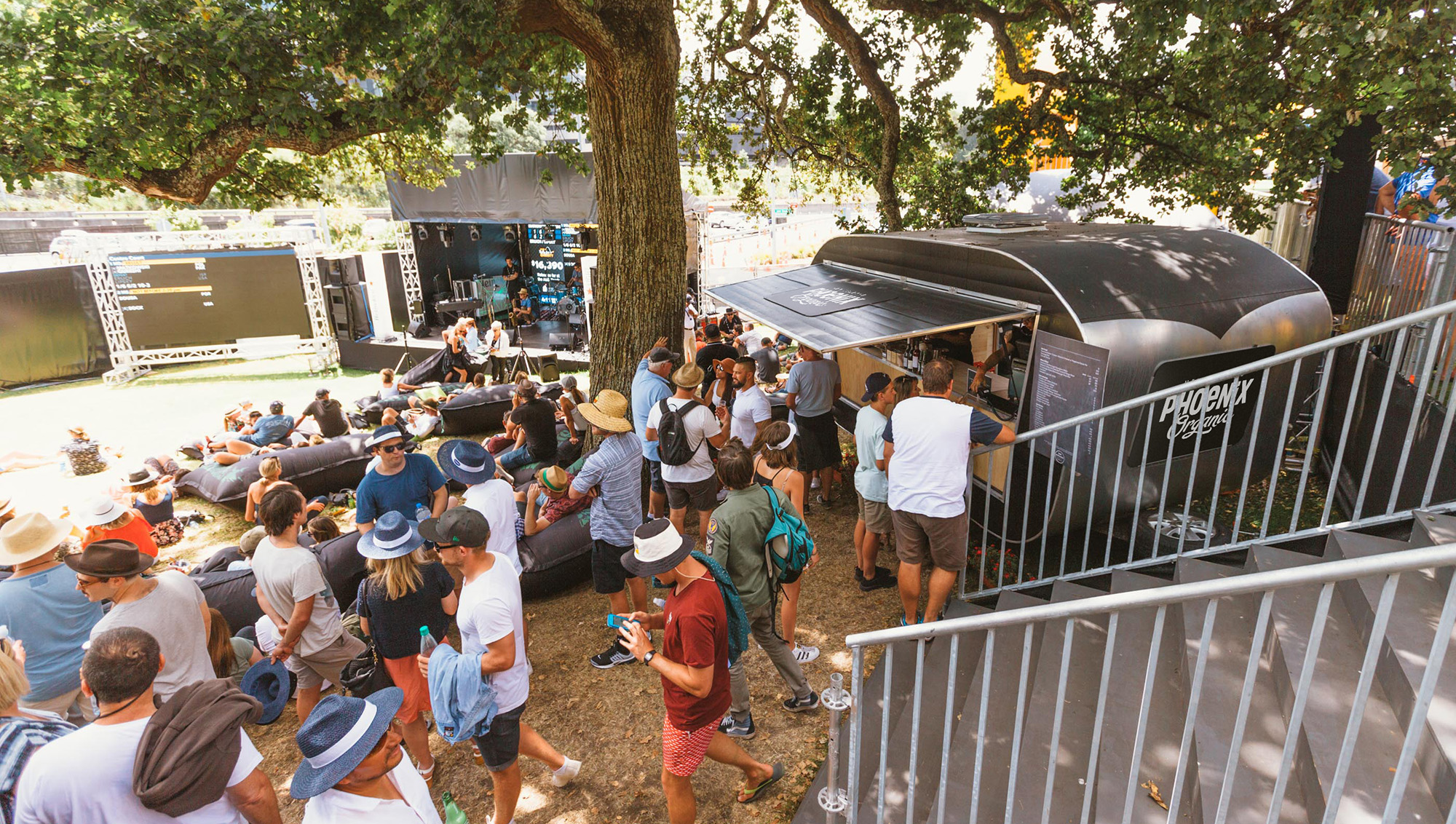 New Communications = Greater Cut Through

From POS through to t-shirts and recently designing the graphics for the pop up garden bar at the ASB Tennis Classic, Curious has ensured the Phoenix Organics message has been presented in a consistent and relevant way. Phoenix Organics. Created with love since 1986.